Playful Life Coaching
The Gift of Play–a one to one Life Coaching program where you discover your joy, play BIG in your life, and reconnect with your playful self in this heart-centered approach with Life Coach Kathy Oppegard.
Track your JOY—What makes you feel alive? And vibrant. We'll find out.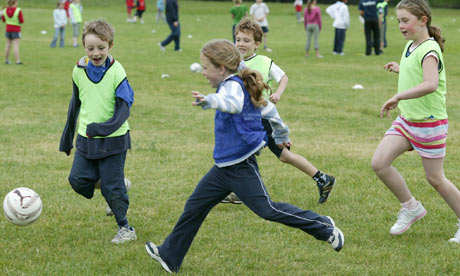 Play Big in YOUR Life—what does that mean to you? Discover an area where you want to play BIG, (at work, in relationships, with your family) and go for it.
Your Playful Self—Get reconnected with this vital part of you.
The Gift of Play is for you if:
• You are SO busy working that your nose is half ground off (from "nose to the grindstone")
• Life feels very, very serious, and you'd like to add a sense of ease, and lightness to it
• You squashed your "Inner Goofball" since you were a child
• You were told a lot, "Get serious, this is serious business," and you took that in so far that now it's gagging you
• You'd like to understand how being a playful adult can actually be responsible and joyous
• Rather than feeling guilty, you'd love to be able to play with your kids, or go have fun with your friends, and enjoy it, and feel like "This is wonderful and is exactly what I want to do."
The Gift of Play will help you to:
o Bring ease and play and resilience into your life;
o Play BIG in your life in an area (relationships, work, parenting) where you want to dive in;
o Merge play into your schedule, work and home;
o Rejuvenate your body, relax your mind, and spark your creativity, and
o Enliven friendships & relationships.
Here's what you'll enjoy—
Dive deep in a private conversation over 3 months
Explore playful courage and confidence boosters
Discover and create your personal Playlist—the life, work and play that nurtures you
Go-to support in sticky, tough situations
Learn how to play FULL OUT in a way that stretches you, but brings you vitality and sustained energy
One to one personalized support (including emails) to make the changes you want, especially in one area where you are stuck or want to move forward, one that needs a playful touch
Delicious "homework" to stretch your playful muscles
You'll have my full attention and intention as you discover your most playful and delicious life.
How it Works and What You'll Receive:
12 one-hour personalized sessions over the phone with me where we discover your playful life
The Delicious List—A list of what lights you up, my notes on what lit you up during our calls
Email contact– juicy tidbits to light up your Playful Self
"Play pronto!" Bonus Session—a quick "use when you need it" card to play when you some extra support or when it hits the fan
Goody Bag—a fun set of surprises to help you play
Playful Investment: $350 a month for 3 months to a more juicy, playful life
Yes, I am in!
What I believe:
Play heals–from the ridiculous to the sublime, play enriches our lives and hearts.
Following the footsteps of what feels the most playful to you shows you your best life, your most juicy life.
Living a resilient and playful life allows you to contribute to the world in a way that serves you and the ones you are here to help.
Where there are tears, there can be laughter (even where it really, really hurts). I know, I have been there.
Play feeds your courage, your resilience and your essential self.
I love to play! I love to help people laugh and see the ridiculous and the joyful in themselves and in life. When you laugh, you open up, and that's where the light shines in. Creativity, relationships, and self-care and care for the community bloom in the light of play.
Street Cred:
I've been trained as a Life Coach by Martha Beck and her awesome team of Master Coaches. I have two small children, and regularly invent songs, rhymes and silly dances with and for them. I'm the one at the party who laughs at the cheesy jokes, tells the silly stories about herself, and listens like crazy-cakes to what you have to say. I hear your pain, celebrate your joy, and help you move forward in a way that is delicious.
"The one thing that you have that nobody else has is you.
Your voice, your mind, your story, your vision. So write and draw and build and play and dance and live as only you can." Neil Gaiman
***********************
Photo credit goes to The Guardian UK and SpritelyInnovations.com for the wonderful images.